A Reputation You Trust, A Warranty You Can Depend On
Tacoma Roof Specialists is fully licensed, bonded, insured and certified with all major manufacturers.  Should you ever need it, our roofing work has a warranty that you can trust will be there, for years down the road.
Years of Service
Since its Washington inception, Tacoma Roof Specialists has been a leading residential roofing specialist.  We take pride in our many years of service to homeowners and residential builders. Our company was founded on the values of honesty and integrity, and has always strive for the highest quality of product and customer service.
Reliable Performance
Tacoma Roofing Specialist's owners are heavily involved in the day to day operations.  It's important to them to maintain superior quality control on each and every job.  "Reliable performance is what we deliver, and that means we finish our jobs on time and according to our customer's expectations."
Quality Roof Materials
From the quality of the roofing materials we use, to the quality of our supervisors and workforce, you can be confident in receiving an exceptional customer experience with Tacoma Roof Specialists.  We guarantee core values of honesty, reliability, and quality workmanship from all of our roofing specialists on every job.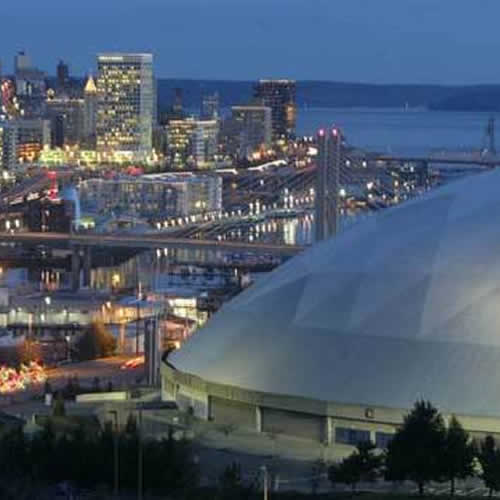 What We Do
Expert at Residential Roofing
Since the beginning, Tacoma Roof Specialists has been dedicated to roofing excellence and continued improvement on new roofing techniques and products.  We are experienced and trained in all areas of residential roofing.
Residential Roofing System Specialists
Tacoma Roof Specialists builds everything from new flat roofing systems to replacing a traditional residential shingled roof.  Our roofing system specialties include tile roofs, shingle roofs, cedar shake roofs, and the varied systems of flat roofing.  We provide expertise in new roof, roof replacement, and roof maintenance and repair services for residential roof projects.
Pierce County Roofing Coverage
Our name says it well; we are Tacoma Roof Specialists, committed to roofing excellence in Tacoma, WA and the surrounding communities of Lakewood, WA, University Place, WA, Puyallup WA, Gig Harbor, WA, and all of Pierce County.
Optimum Roof Performance
Our commitment to excellence is evident in every aspect of our business.  From construction to administration, the common goal is to provide a superior roof product (whether it be a full roof replacement or general repair) and exceptional service to our residential roofing customers.  Our roofers have thorough training on all residential roof types for optimum performance and maintenance in Northwest climates.
Here in the northwest, we specialize in providing new roofs, replacement roofing, and the maintenance and repair of all residential roofing systems including:
Concrete / Clay Tile
Shingles of All Types
Metal Roofing Systems
Spray Foam Insulated Systems
Restoration and Coatings
Cool Roof Coatings
Single Ply Systems (TPO & EPDM)
Free Roofing Estimate
When you contact Tacoma Roof Specialists, you can be certain of receiving a free roofing estimate. Our estimator will carefully walk you through all of your roofing options and will help you every step of the way.  Whether your house is a grandeur slate roof, a flat roof needing a retrofit, to a residential shingle roof home looking to fix a leak, Tacoma Roof Specialists will provide guaranteed free estimates in writing to all of Washington State.  We serve Tacoma and Pierce County, including Lakewood, University Place, Puyallup, and Gig Harbor.  Contact us for a free roofing estimate.
Insurance Inspections for Roof Damage Claims
Tacoma Roof Specialists can also provide you with insurance inspections.  We have worked closely with insurance companies for years.  When any weather or insurance related claim needs to be made, we make it easy for you and help you get exactly what you need.  Our inspectors and estimators can work with your insurance company for a smooth transition into a new roof.  In many cases we will meet with your insurance adjuster or representative, and help them to discover any roof damage that may be covered under your roof insurance policy.  Contact us for an insurance inspection.
New Roof Peace of Mind
Most new residential roof repairs or new roofs can be completed within a few days.  We pride ourselves on being expedient and in short time, your new roof is up and the area has been cleaned and returned to normal. Your roofing estimator can help you set your expectations about the time it will take to finish your residential roof.  Our roofing crews make sure not to leave roof waste around your home. We are always respectful and take care to maintain the integrity of your home.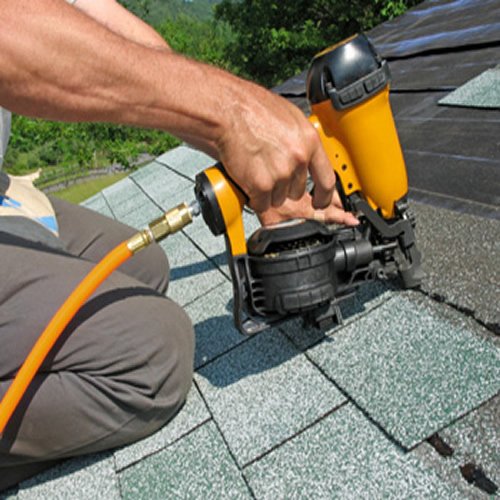 How We Do It                                  
Outstanding Customer Support
At Tacoma Roof Specialists, we have a reputation for outstanding, company-wide commitment to customer service that we believe can't be matched by another local roofing contractor.  Our field personnel are extremely friendly and understand that respect and communication are important to a successful client relationship.  If any unforeseen issues arise, as they can in any roofing project, we listen carefully, and take every measure to provide complete customer satisfaction. We are proud of our ability to provide our clients with premier roofing service.
Knowledgeable and Trained Workforce              
Tacoma Roof Specialists has the appropriate personnel to maintain production schedules and ensure that every roof project and all roofing repairs are done correctly.  By continually training and getting certification for our roofing specialists, we keep up with the industry's leading edge products and roof system techniques.
Professional Roofing Expertise                 
We are fully licensed, bonded, insured and certified.  Our crews are all reliable and respectful local roofers.  We understand that families are concerned about their home and loved ones inside, and must choose a roofing contractor who will fulfill their expectations.  We promise to know and build to local state roofing standards, and are able and willing to answer questions about roof repairs or roof replacement and design.  Our expert and professional roofing contractors care for each and every roof.
Competitive Pricing                       
We work with well-known national roofing manufacturers who offer innovative roof materials at affordable prices for full replacement or minimal roof repairs.  We extend the savings to our customers, resulting in a quality roofing job for a competitive price.  We understand that long term relationships with our vendors are an important component in providing a quality product with full warranty and low cost to our customers.
Safety and Prevention
Ongoing safety sets us apart from other roofing contractors.  We continually get manufacturer training for our employees, have a comprehensive safety program, provide frequent job inspections, and have personnel trained in disposal and removal of hazardous roofing materials.
Highest Quality Roofing Materials
We utilize quality roofing products that are proven by their years of performance in the field.  Materials are always applied by our trained and experienced professional roofing technicians.  We stake our reputation on our ability to provide superior materials and proper installation at a competitive price.  Tacoma Roof Specialists has good vendor relationships with many manufacturer brands.  Some of the brands we carry are CertainTeed, GAF, Owens Corning Johns Manville and Firestone products.  Contact us for a free roofing estimate.